Stefan Germany
Neu, Sauber, Nette Leute, alles TOP 😉
Annamaria Erdos
"Beautiful place! Very kind and friendly staff! Nice, clean apartment with great location. Perfect for a peaceful vacation! 

Dear Manuela! Thank you for the great holiday in Baska! We had a great time!  Hvala!  :)"
Andreas Sweden
"Boendet är toppen på alla sätt, oerhört välskött & fräscht!! Ägarna Manuela & Ivan är helt underbara!! Nära till restaurangerna & stranden i Baska!!"
about US – HOUSE & POOL RULES
I General terms
All guest are kindly required to read the House Rules of Adorami Apartments prior to their arrival and respect them during their stay. 
A mandatory law requires every guest have to present valid government ID upon check-in, persons other than registered guests are restricted from the apartment.
II Rights and duties of guests
Article 1.
These House Rules determine the mutual relations, that is duties and rights of the provider of services (further: lessor) and the user of services (further: guest).
Article 2.
Guest has the right to:
Freely use the suite and all equipment and rooms determined by contract and valid regulations.
Freely use the outer barbecue; he should provide charcoal on his own, as well as clean the barbecue after use, in consideration to other guests. The same applies to the wooden gazebo.
All possible complaints related to the above two rules should first be discussed with the host in good will. If that brings no satisfactory result, guest can contact the higher authority, that is, the company stated in the price list.
Article 3. 
Guest is not allowed to:
Bring in flammable or explosive materials or materials with strong and unpleasant odors. Smoke in the suite. Bring in domestic or wild animals.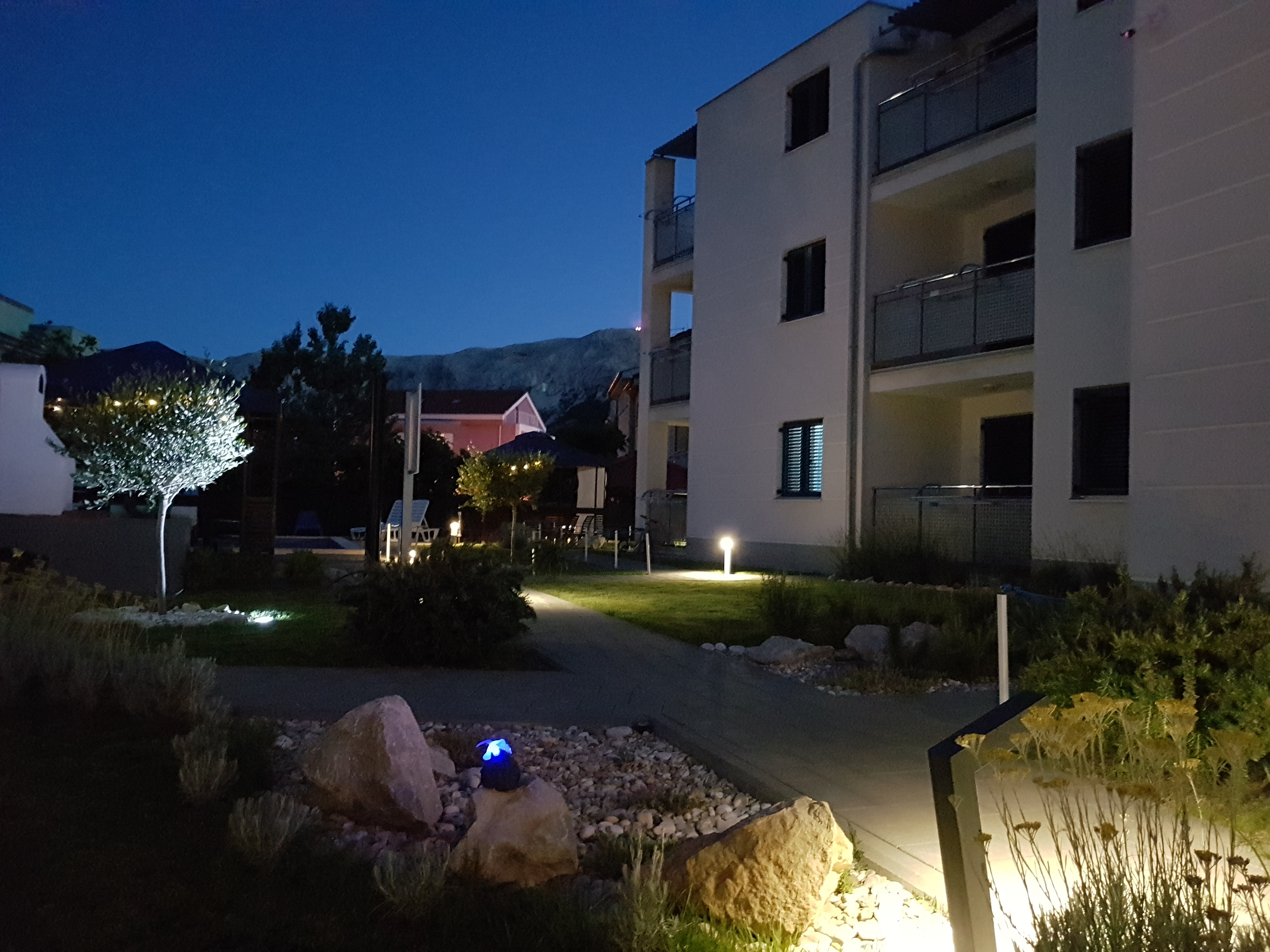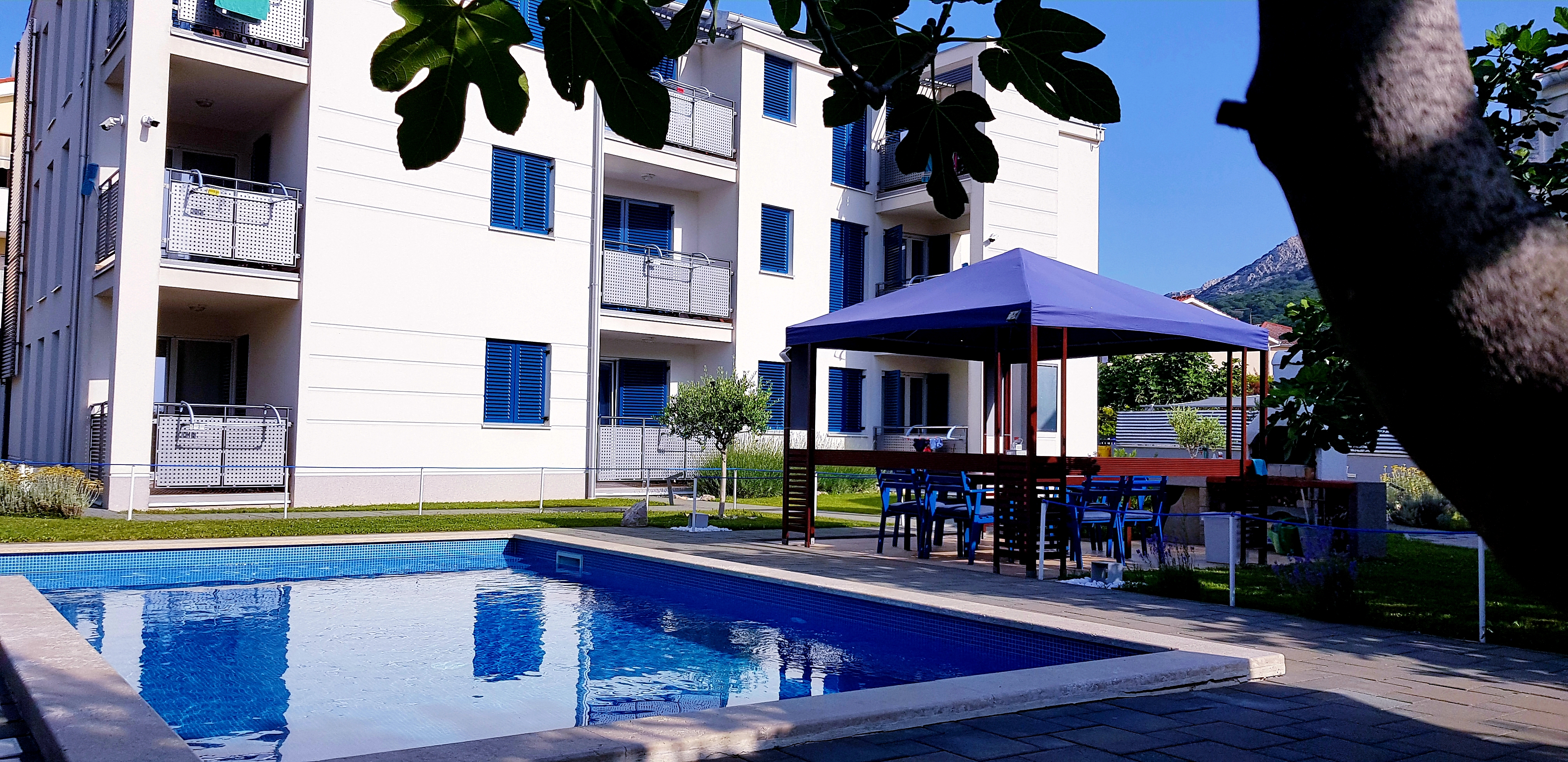 Bring in persons not registered as guests, to stay in the suite, stay overnight or sleep there. Leave appliances, air-conditioning and other electrical equipment on while leaving the suite. Also, windows should be closed before leaving, or ensured against draft. Take any objects, inventory or appliances out of the suite; this especially refers to use of towels on the beach. Move the arrangement of furniture in the suite.
Disturb peace between 5pm-8pm and 11pm-7am, or make loud noise by use of radio sets, television or other appliances or musical instruments.
Article 4.
Guest agrees to:
Obey House Rules and use all the rooms, inventory and installation carefully and dutifully. 
On the first day of stay to pay Security deposit in amount of 300 € against any damages in the suite that might be caused by guest's carelessness. During check-out the full amount will be refunded to guest if the guest leave apartment without damage. 
* Cleaning fee is 70€ per apartment.
* Reservation fee is 20€ per apartment.
* Baby Cot – to be paid 10€/night
* Guests need to pay City and environmental tax on their arrival. (approx. 2€/night/person – adults, kids younger than 12 years are paying only 0,25€/night)
* Parking is available – one parking place is included in  the price of apartment, additional need to be paid at the spot 10€/day
* Laundry is available – to be paid 10€/washing service
* Pets are NOT allowed
Check out before leaving and pay for the services, that is, show the receipt of payment.
Pay for all services not included in the price of suite, such as washing laundry etc.
Dispose of garbage from the suit in the container.
Check in: after 17.00 – Check out: before 10.00
* Early or Late Check-in – to be paid – minimum 20€
III Rights and duties of lessor
Article 5.
Lessor has the right to:
Deny services to guest disturbing peace with his behavior. Require from guest to cover expenses caused by losing lessor's inventory, or causing damage to lessor's inventory, installations or furniture, whether deliberately or through neglect.
Article 6.
Lessor obliges to:
Ensure peace and quiet, as well as provide guest with any assistance related to his stay. Hold the suite for three days if booking had been paid in advance, whether guest arrives on time or not. In case of a longer stay, change towels every 3-4 days, and sheets every 7 days. Clean and tidy driveways, stairways and the villa surroundings on daily basis.
Give or send the guest any found or forgotten things. If that turns out to be impossible, the lessor obliges to keep all such objects for at least one year, then act according to regulations. Compensate any damages caused by neglecting these house rules, by lessor or any other person in lessor's responsibility.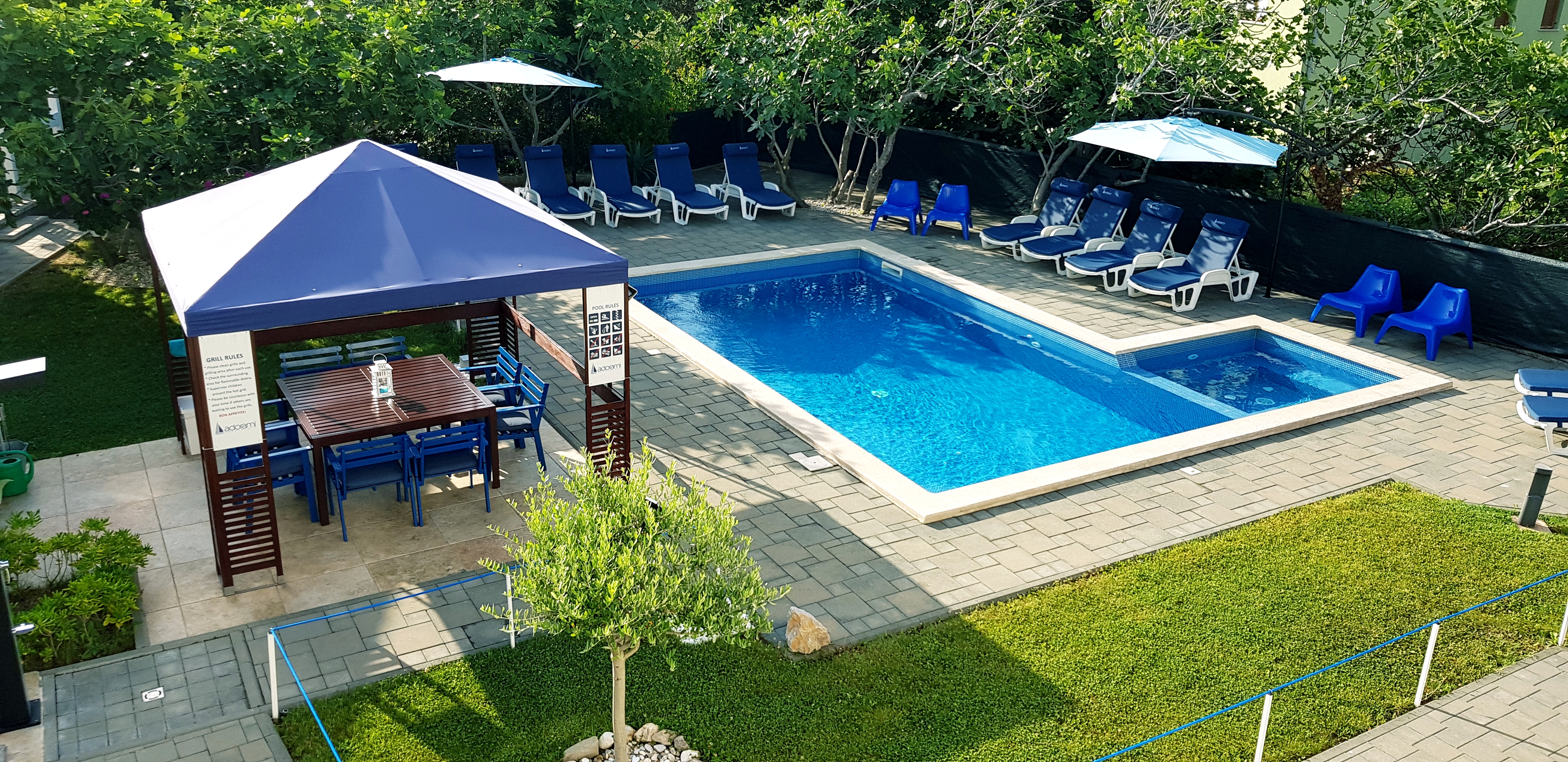 We have a strict cancellation policy!
– In order to receive a full refund, guests must cancel within 48 hours of making the reservation, and the cancellation must be at least 30 days before arrival.
– If the reservation is canceled later, the guest will be charged 100% of the amount for all overnight stays. The same applies to all cancellations of reservations for which less than 30 nights are left.
– for Peak Season all reservations payments are non-refundable, no matter of time of reservation!  The definition of the Peak Season is determined by Adorami.
Rules concerning the use of pool:
1.  Use pool at your own risk. Adorami Apartments​ are not responsible for ​any accidents and injuries. 

2.  No glass, drinks or food in pool area.




3.  No animals allowed. 

4.  Be considerate – No yelling or other loud noises. 

5.  No running, pushing or other dangerous horseplay.




6.  Management reserves the right to deny use of pool to​ ​

anyone at any time. 

7.  Dive at your own risk. 


8.  Guests may not bring third persons into the apartment/pool who have not been registered as guests without renter's approval!


​9. Kids must be always under parental surveillance! ​

​10​. Guests must shower before entering the pool.
Pool Hours

​: 

​April, May & September 09AM – 07PM **** June, July, August 08AM – 08PM